There is an interesting TV program about the advertising industry on the AMC network.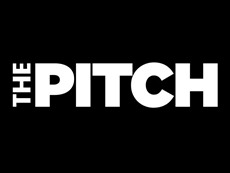 It is called, "The Pitch" and it is an unscripted, reality program, in which two ad agencies compete for the business of a major corporate client by presenting a concept for an advertising campaign. I find it fascinating, in part because I'm interested in the subject of persuasion and influence and the central purpose of all advertising is, of course, persuading consumers and influencing their behavior.
That is also the purpose of speeches and presentations. If you're not trying to persuade or influence your audience, you are wasting your time and theirs.
But beyond that, the dramatic climax of each show is the pitch, or presentation of the concept, to the client. These are high-pressure, high-stakes events and the entire future of a firm can sometimes ride on the performance of the executive making the pitch.
So I was a bit surprised, in one recent show, to see a firm toss an unprepared young executive straight in to the presentation fire.
The agency, Muse, was competing for the Juvenile Diabetes Research Foundation account. The executive, Creative Director Marcus Moore, while clearly an intelligent, creative young man with a bright future in the business, was not an experienced presenter, so at the last minute, they brought in a presentation coach to work with him.
The coach, Tim Hart, knows his business and he had a lot of very perceptive comments and helpful tips to offer. He began throwing out suggestions, telling Moore to take off his hat, to make eye contact, to stand still, not to begin with "So,..", to put more drama in his voice, to enunciate better and to separate his words. You could tell from the glassy look in his eyes, Moore was totally overwhelmed.
Not surprisingly, his performance in front of the client, while not terrible, was less than stellar. He had at least one deer-in-the-headlights moment where he lost his train of thought and froze.
It made for good television, but it was hardly effective training. It's like taking your first golf lesson the day before you tee off in the Masters. A golfer needs to have his swing so grooved, so automatic, that he doesn't even have to think about it. That frees him to think about the course.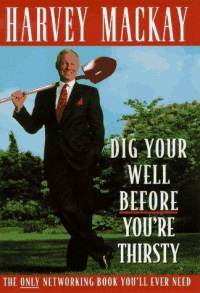 The business writer, Harvey Mackay, wrote a book on business networking called, "Dig Your Well Before You're Thirsty". That also strikes me as good advice for anyone who expects to be put in the situation of giving high-stakes, high-pressure business presentations.
The physical skills of presenting effectively, such as displaying a relaxed, authoritative voice and posture, maintaining rapport through eye contact and communicating effectively through gestures, facial expressions and vocal tone, rhythm and pause, are not things you can learn in one lesson.
Like a golf swing, you have to burn the habits of effective speaking into to your brain and muscles, so when it's time to speak, they are as automatic as breathing, freeing you to focus on your audience and your words.
In business, you never know when you are going to be thrown into a make or break speaking situation, and that's okay, if you already have the skills to shine when it happens.
So dig your well now, before you're thirsty.